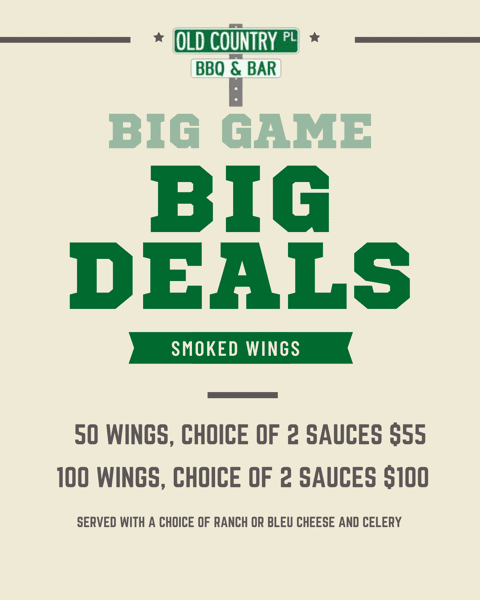 This event has passed
Wing Special for the Big Game
Reserve your Jumbo Smoked Wings online for easy in-store pickup.
Order by February 10th and schedule your pickup.

Pickup Times: February 12th - (Game Day Sunday) between 4:00 PM and 6:00 PM ...
NOTE -(select edit "My Order Info" for your prefered pickup time)

The Big Game will be broadcast at 6:30 p.m. E.T.